I love to work with Argentium sterling silver wire! To make some of my jewelry I use a torch to make a ball on the end of the wire. Working with copper or regular sterling silver you got a fire scale and the ball is moderately pitted (sterling silver) or slightly pitted (copper). With Argentium sterling silver wire the ball is smooth!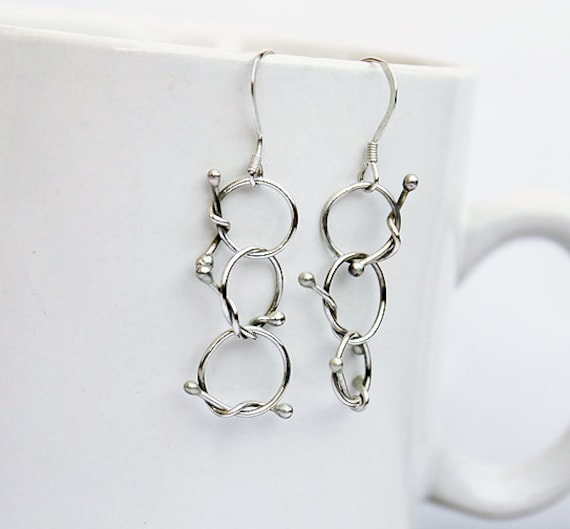 This pair of Orbital earrings is made with argentium sterling silver wire and green faceted malachite (imitation) beads.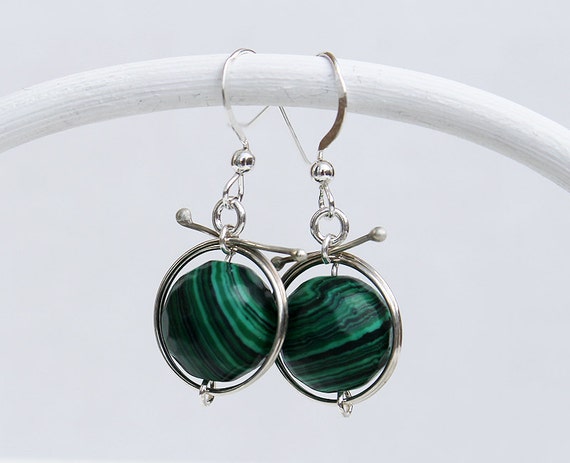 Pretty and delicate, these earrings are made with green goldstone beads.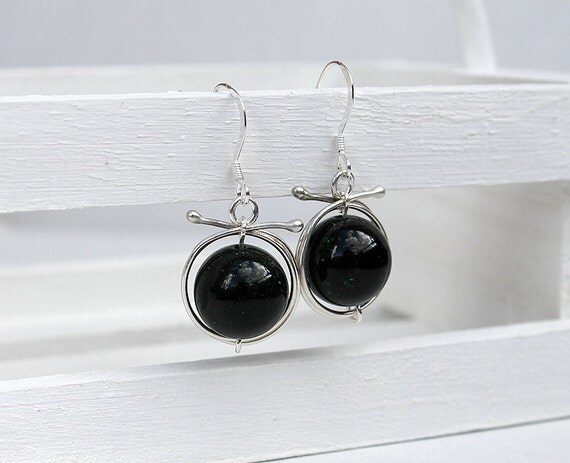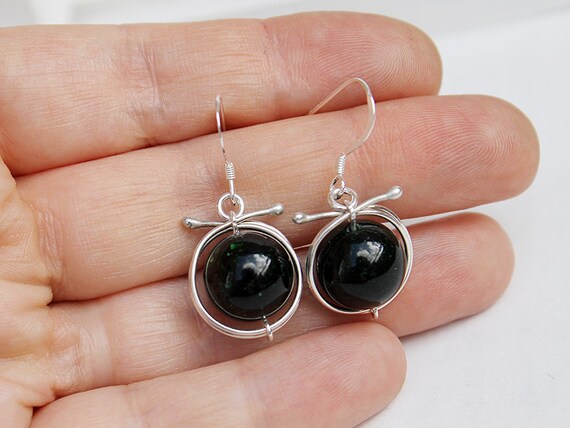 Argentium sterling silver wire replaces some of the copper with the element germanium, and by definition, Argentium never contains less than 93% true silver. The germanium, coupled with the silver and copper, creates a fine piece of anti-tarnish silver wire that you will love to wear!
You can buy these earrings here
Wire from Wire-Sculpture.com