Hi!
My name is Albina Manning. I was born in Yoshkar-Ola, Russia, a small town not far from Volga River. Ever since I was a child, I have loved doing anything by hand, especially knitting and sewing. I graduated from Mari State Pedagogical Institute and then worked for 9 years as a certificated elementary and physical education teacher in my hometown.
Although I really loved my work as a teacher of young children, in 2003 my life changed a lot! I met my soul mate Peter and moved to Arizona, USA where we were married, and a year later our beautiful daughter Anya was born. Then a Russian friend living in Japan sent me a beautiful, red beaded rose as a Christmas gift. I thought, 'is it possible to make something as lovely as Mother Nature creates? Probably not, but sometimes copies can be worth that of the original.' That is when I fell in love with beads and wire. My first experience was to make a beaded Money Tree (photo on the left). It took me a week to finish the tree. In spite of the fact that it looks like an old untrimmed tree and has a lot of 'technical' mistakes, I still love it and have it on my desk :).
My work Bonsai Shakkan has been used by Fire Mountain Gems both as a back cover advertisement and inside their catalog. In 2009 I won the 1st Place Gold Medal award with 'Inca's Gold Necklace' in FMG's wirework category.
In 2011 I won Bronze Medal with 'Nautilus' Necklace
in FMG's wirework &Chain category

, and in
2012 - Bronze Medal with "Silver Rain" jewelry set in Metal Jewelry Designs (FMG).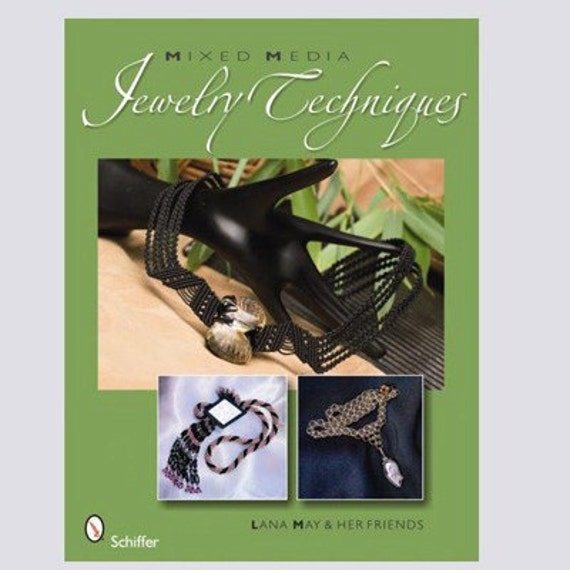 I have been published in the "Art Bead Circle Magazine" ,
German "Perlen Poesie" , Russian "Fashion" magazine, "Step by Step Wire", and

in a book 'Mixed Media Jewelry Techniques'.
The latest success is my Coiling and Weaving 3-DVD series devoted to working with round wire to create beautiful designs, was released in April 2011 through Wire-Sculpture.com.