Usually, I work with copper ( I love copper) and sterling silver (or SS filled) wire. When I've got these hand-cut flat rectangle amethyst beads... I knew, they wanted to be framed in gold!
So, I ordered 14Kgold filled wire from Wire-Sculpture and made this pair :)
They look simple and elegant.
They go with just about everything!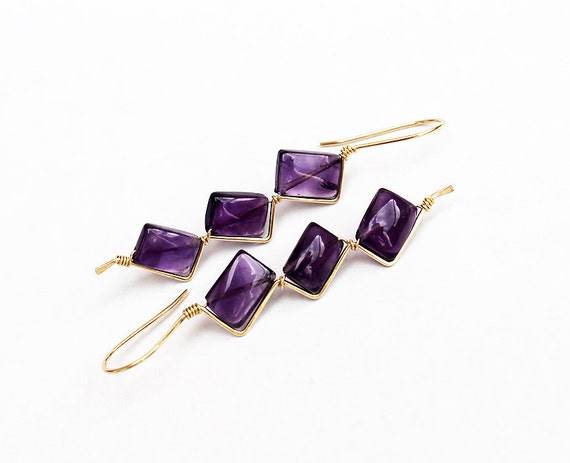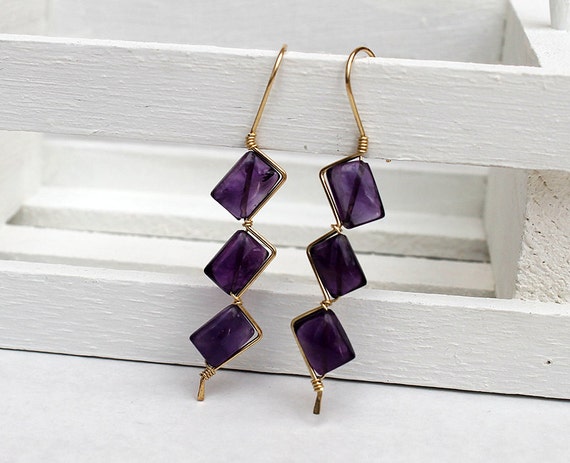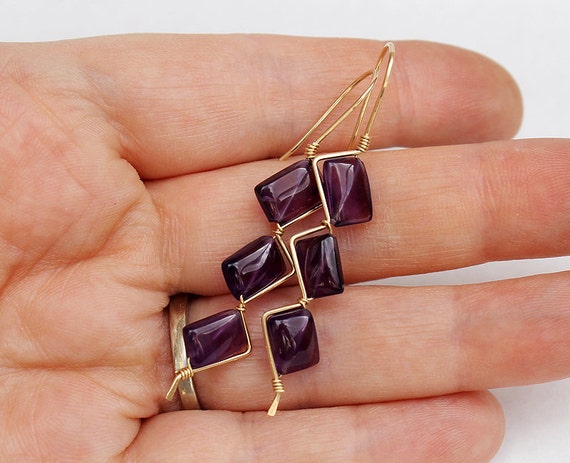 You can order them here